About the Complexitat Day
The Complexitat Day is our yearly get-together, as well as the main cientific event of the Catalan Network for the Study of Complex Systems.
The 2019 Complexitat Day is taking place on May 21st, 2019, at the historic building of the Institut d'Estudis Catalans. Visit the web page to get all the details about the current edition.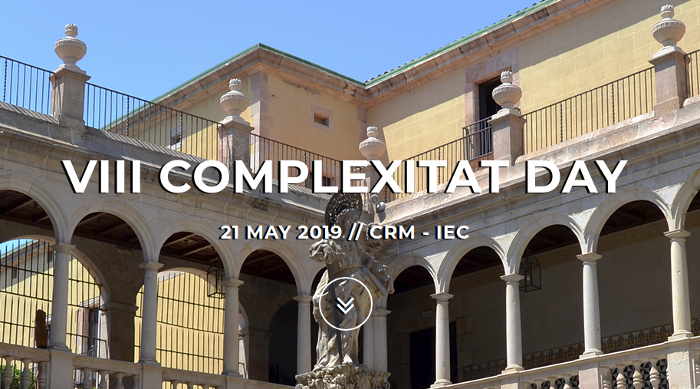 Previous editions of the Complexitat Day

VII Jornada de Complexitat - UPF, Barcelona, May 29, 2018

VI Jornada de Complexitat - IN3-UOC, Castelldefels, May 24, 2017

V Jornada de Complexitat - INEFC, Barcelona, May 19, 2016

IV Jornada de Complexitat - URV, Tarragona, May 25, 2015

III Jornada de Complexitat - UPC, Barcelona, June 19, 2014

II Jornada de Complexitat - UB, Barcelona, May 24, 2012

I Jornada de Complexitat - UB, Barcelona, May 2, 2011